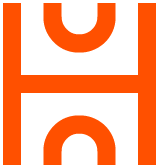 Training with Edge Athletics and Homecourt is now here.
What is Homecourt?
HomeCourt counts, charts, and tracks shooting workouts, giving your team real-time stats, advanced analytics, and video. All you need is what you already have with you every day: your phone. Now you can track, analyze, and optimize player development right on your mobile device for only $8 a month.
TRACK PLAYER PROGRESS & CUSTOMIZE TRAINING
Easily review workout stats with video to understand the strengths and weaknesses of each player and tailor training programs to meet your team's needs.