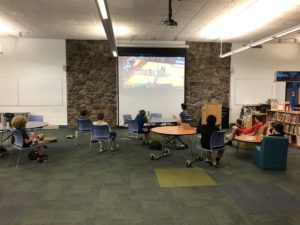 Starting Them Young!
— May 19, 2021
The Edge Athletics AAU program, one of the longest standing boys program in the Hudson Valley, has traditionally fielded teams in every age group over the last 25 years. This year was no different, and although there are many quality programs to choose from, the Edge program is still going strong.
Coach Jim Santoro, is the Director of Edge Athletics and has a staff made up of the finest high school and college coaches and skills trainers in the area. But he's not afraid to get his hands dirty, taking on at least one team each year and assisting with all the teams in practices and games.
This year, Santoro was blessed with the youngest group in the Edge program, made up of mostly 11 year olds. It's where he started so many years ago when he first got into the CYO coaching scene at both St. Mary's in Fishkill and St. Martin's De Pores in Poughkeepsie. Now, he is back to his roots with the youngest athletes!
Most of those athletes were late additions due to the High School Basketball season being delayed during the pandemic. LMC athletics provided the core group of kids that come all the way from Redhook to practice. The rest were filled in with some local talent…10 players all in all represent Edge's youngest team.
"I didn't really know what to expect because I didn't know the kids," Santoro said. "Honestly, I was a little nervous because I didn't know how they were going to respond to my style of teaching," he added.
But it didn't take long for the team to get right to work. That work included focusing on three main principles. First was to teach them how hard they could push themselves beyond exhaustion, helping them achieving beyond their perceived limits. Second, introduce complex defensive man to man strategies, including Santoro's patented "No Middle" defense. And third, a laser beam focus on pure fundamentals including the use of both hands for making layups.
Now, midway through the season, the boys are far along achieving all those goals. In fact, the lines of youth players and Santoro's Varsity level players have blurred to some degree as he treats his athletes as if the WERE varsity players! Boxing out, learning how to take charges, physical play, and film work have all been part of this years experience.
You heard it right, film work. Coach Santoro recently celebrated a milestone with his players this past weekend where one of the youngest, Axel Fenn, took a charge. They had been working on the technique in practice for two weeks. The team was rewarded with a pizza party after the next practice. But even having pizza didn't mean there wasn't business to attend to. After chowing down after a good hard workout, the athletes were introduced to a film session that featured Texas Tech's "No Middle" defense.
Colin Tabb, the head coach at Western New England University, is one of hundreds college coaches that are familiar with Santoro's program. Coach Tabb has been actively recruiting players from Lourdes and Edge.
"And no one better at teaching the "No-Middle" defense," Said Tabb to Steve Gibbs from Zero Gravity basketball when describing Santoro's passion for it.
"It's not an easy thing to teach to our varsity kids let alone a bunch of youngsters," Santoro said. But they really latched on to the film work and when they saw Texas Tech, the number one defensive team in the country at the time, executing it, the boys eyes just lit up. I could tell they were totally engaged," he added.
So these boys are starting young. They are learning and growing everyday behind the entire coaching staff at Edge. After three tournaments, they currently stand at 5-4 and have competed with some of the toughest teams in New York. But most importantly, they are learning what it takes and whats it's like to practice like a varsity team!
Check out some of the pics from the pizza party and film class
Patrick Fenn, Axel Fenn, Braiden Kenny, Brian Kent, Camden Misasi, Hudson Payne, Ismail Rahman, Joe Stefano, Tucker Stelmach, Chase Wilbur.