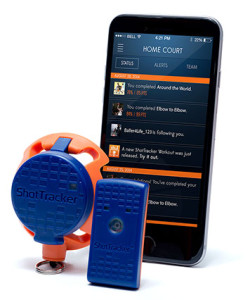 ShotTracker Now Available!
— December 1, 2014
Edge Athletics is proud to announce the introduction of the ShotTracker, the most exciting and fun way to track and improve your shooting!   A must have for all basketball players!
We have ShotTracker units available to try out. E-mail us to set up a free time to test out and use the ShotTracker with Coach Santoro. This will also make a great Holiday gift this year.
Do you track the number of shots you take in your head? Or write down your makes and misses when you finish working out? Not anymore. Introducing ShotTracker, the wearable tech that automatically tracks shot attempts, makes and misses. See your real-time shooting stats, shot maps and learn your strengths and weaknesses.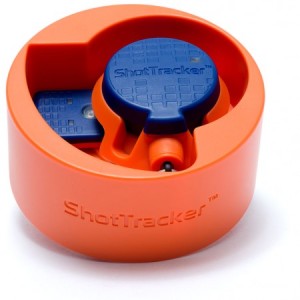 HOW DOES IT WORK?
ShotTracker is made of 3 components: a wrist sensor, a net sensor and the ShotTracker App. When a shooter shoots, the wrist sensor sends a signal that a shot was attempted. The net sensor sends a signal indicating if the shot was made or missed. Both signals are sent to the mobile device where the ShotTracker App keeps track of the your shooting stats.
[one_half last="no"]
The weather-proof net sensor easily attaches to any net and automatically tracks your shot makes and misses. Its designed and built to withstand all your shots.
– Easy to install
– Water-resistant
– Rechargeable Lithium-Polymer Battery
– Auto sleep with shoot-to-wake
– Battery life: 3 months
– ARM Cortex M0 Bluetooth Radio
– Patent Pending Algorithms
[/one_half]
[one_half last="yes"]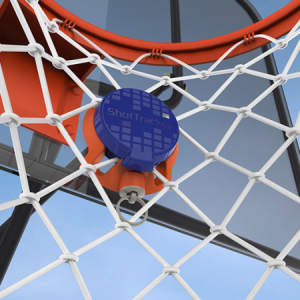 [/one_half]
[one_half last="no"]
Lightweight and imperceptible. The wrist sensor monitors your shooting motion and tracks shot attempts. Designed to slide easily into your wrist band or sleeve and be invisible to you and your shot.
– Feather-light & water resistant
– 6-axis Motion Processor
– Rechargeable Lithium-Polymer Battery
– Battery life: 8 hours of continuous use
– ARM Cortex M4 Microcontroller
– Patent Pending Algorithms
[/one_half]
[one_half last="yes"]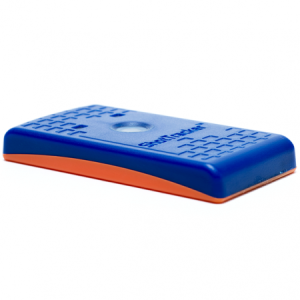 [/one_half]